~UPCOMING EVENTS~




PLEASE NOTE!!!!



*There will be no Confessions

until Saturday, April 21st. 



*There will be no weekday Mass on

the following dates but only

Communion Service. 

April 16th-20th.


WE THANK YOU FOR YOUR

 UNDERSTANDING. 




  


Seventh Annual Ladies

SpringLuncheon

Saturday, April 28th 12pm

Hedges Hall

Please RSVP by April 16th to

Shelia Hawthorne at 770-962-0520

or OMyShelia@aol.com












~Kermes Festival~


Sunday, May 6th at 11am


A fun filled day of delicious food,

games, raffles, dancing, music and

so much more!!!!

All proceeds benefit

Burn The Mortgage 











Mary's Crowning

Saturday, May 12, 2018 3:00-4:00pm

Refreshments will be served following the

procession and Rosary.

Sponsored by: The Women's Club











Saint Vincent de Paul is in need

of Volunteers. If you are

interested in helping please stop by at

one of their regularly scheduled

meetings on the 2nd and 4th

Monday's of the month in

Hedges Hall. Thank you.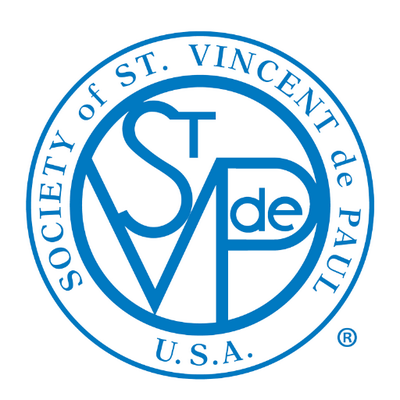 Religious Education Registration

St Matthew is now accepting new registrations for the 2017-2018 Religious Education year for grades K-5, Edge, Life Teen and RCIC. The cost is $35 per family plus any additional fees. You must be a registered member of St Matthew Catholic Church. Please stop by the office for more information. 


Children's Choir
The Children's Choir is open to all youth in the 2nd through 6th grades.  There is no audition required, but a commitment to rehearsals is necessary.  This choir sings every other month at the 10:30am Mass. Practices are held on Thursdays from 5:30-6:30pm from September through the beginning of May.   


Teen Choirs
The Teen Choir sings at the 10:30am Mass each week.  All singers in grades 7 through 12 will be required to audition for placement in one of the three choirs available to those who are in Middle School and High School.  These choirs are divided into 3 levels of singing proficiency.  Each will have a different singing schedule, but will rehearse together on Wednesdays from 5:00-6:45pm.  
---
Great News for our                            
S
t
. Matthews Community
 St. Matthew has been registered with the Kroger Community Rewards Program and because we are so special we have two numbers, you can only use one and it doesn't matter if you shop once or do all your shopping at Kroger. 
 
The web address is www.krogercommunityrewards.com
 
Our first number is for ST. MATTHEW CATHOLIC CHURCH BTM FUND 77584
You will first type in 77584 and search for
ST. MATTHEW CATHOLIC CHURCH BTM FUND
 
Our second number is for St. Vincent de Paul/St. Matthew Conference 18336, again you will type in 18336 this time and search for St. Vincent de Paul/St. Matthew Conference.
 
If you want to participate and do not have a Kroger Rewards card you can receive them at the stores or you can come in the office and we will give you one while supplies last. Again it cost you nothing and it won't interrupt you gas discounts or coupons.
May this Bless our community in many ways.